The Wet Woodland
formerly known as the Husk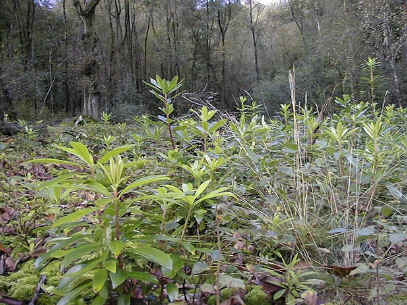 An ongoing restoration programme called the Northern Study Area Wet Woodland Project is underway in the Wet Woodland. Like many areas across the Woodland Education Centre, it was originally covered in a thick layer of entangled rhododendron. Initial clearance has been completed. In the next stage of the management programme young rhododendron plants and fresh regrowth will be eradicated. Another task in the management of the Wet Woodland is to eradicate a thick carpet of non native cherry seedlings which cover much of the ground. The eventual aim is to increase plant and animal diversity in the Wet Woodland.

The Northern Stream Carr is a similar area of wet woodland and is situated nearby.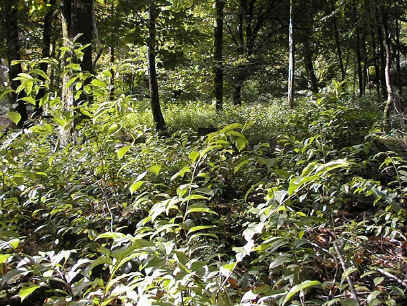 Visit the Woodland Education Centre