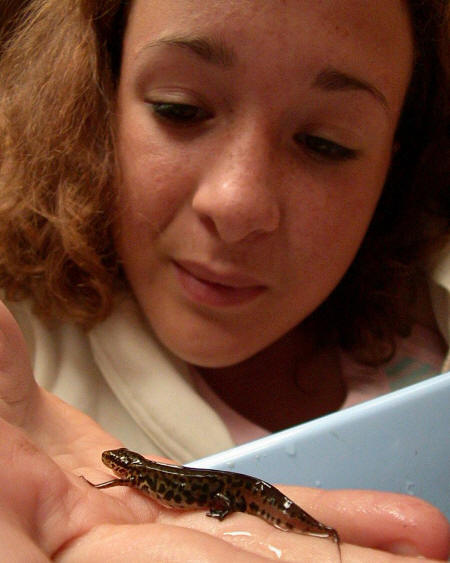 I was impressed with the website's wide range of images and easy-to-absorb information. In the Ponds Picture Gallery photographs of a dragonfly eating a bumble bee - sure to attract small boys - snail eggs, toads mating, a pond skater, a frog and a kingfisher are all eye-catching. Other attractions offered are jumbled wildlife picture puzzles, and newsletters. The Log Cabin Construction in Pictures is particularly interesting, bringing me to the present moment of sitting comfortably, watching the images unfold.
Asking Steve about funding, the all-important but invisible part of this excellent Centre, I heard the customary story. He said the struggle never stops to provide funding to enable the work to continue. The Forestry Commission donates some core funding annually. Other significant contributors have included the Ernest Cook Trust, (of Cooks Travel Agency) and Heritage Lottery Fund.
The Centre is also supported by a very active community support group called Offwell Environment Link whose membership is open to anyone wishing to support the work at the Centre.