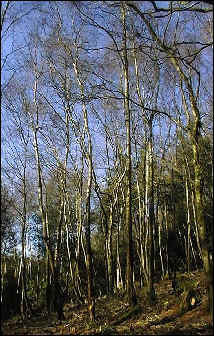 Other tree species on the site occurred at a very low density, with densities of 0.05 -0.15 individuals per m2 (corresponding to 1 - 3 individuals per 20m square sampled, compared to 18 - 38 for silver birch). Beech, sweet chestnut and yew were all represented by a single specimen on the project site.
Plate 9. Silver Birch Trees on the project site,
in a recently cleared area.