The Woodland Education Centre
Heathland Project Report Report Introduction Contents Summary The Effects of Management

Grass Control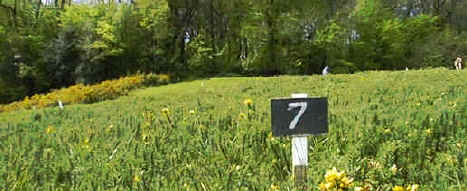 Sedges (Cyperus spp.) are spreading gradually over the whole site, but they now have a relatively high % cover in section 7 (Figure below). This is possibly due to the fact that grasses were initially controlled in this section. This may have promoted the establishment of sedges due to reduced competition for space. However, It may also be that this northern area of the site is wetter than the other areas, because sedges (which favour wetter conditions) are more prominent in all of sections 7 - 9 (Figure below).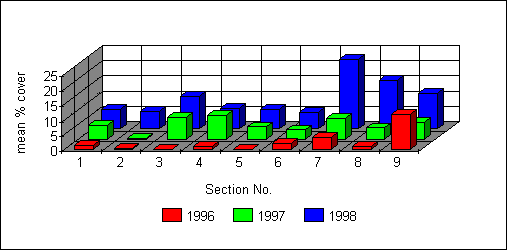 The distribution of sedges (Cyperus spp.) 1996-1998
Continue to Bracken

Heathland Restoration Project Report

Other Lowland Heaths in East Devon